Christmas with all the Trimmings…
This year we've got Christmas-to-go sorted with three fabulous new products to suit all tastes for the festive season! Available to grab and go in stores across the UK – whether you're in the mood for a slice of pizza, a comforting hot melt or a sweet treat, our festive range is sure to get you in the Christmas spirit, whatever you're up to!
ALL THE TRIMMINGS MELT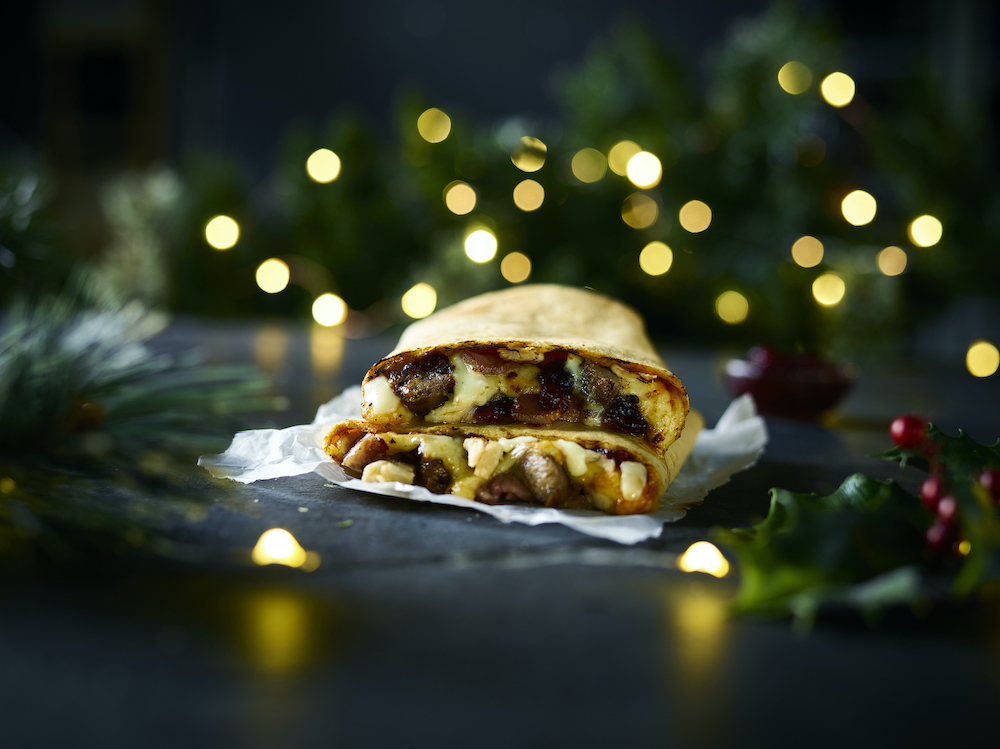 It's Christmas all wrapped up! Our classic soft tortilla filled with bacon, sausage, roast chicken, mozzarella cheese & cranberry sauce – a meaty feast with a Christmas twist!
ALL THE TRIMMINGS PIZZA
A slice of Christmas anyone? Sausage, bacon, roast chicken & mozzarella, topped with red onion chutney & our special blend of herbs. Available in two or four slice portions, or the full works if you're feeling adventurous!
THE MINCE PIE PIZZA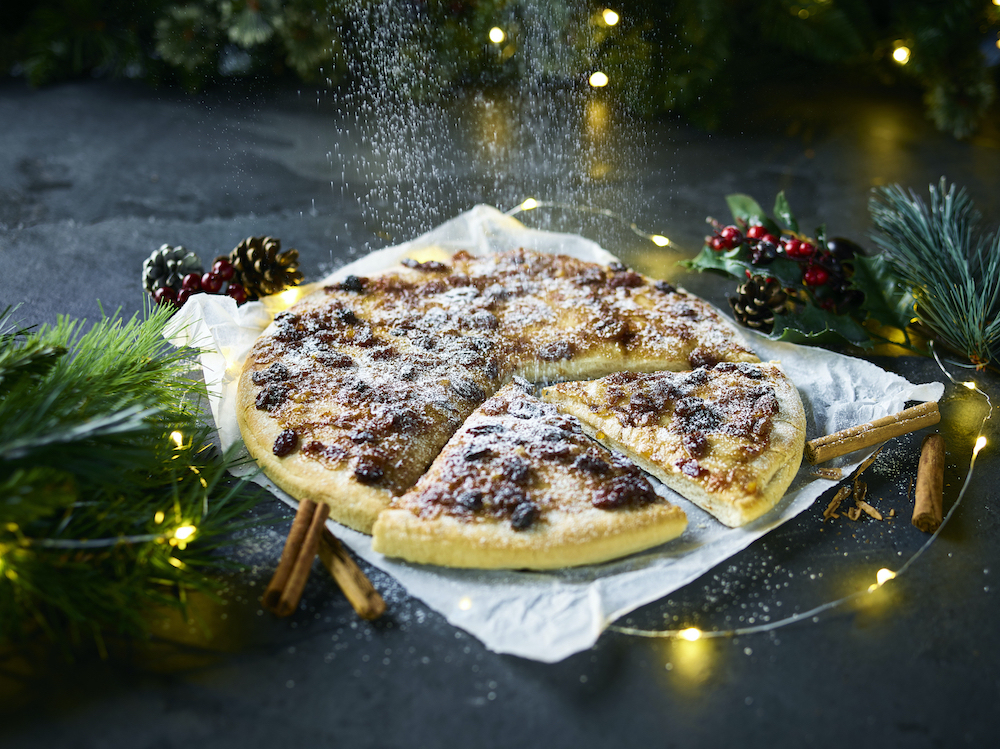 Pizza for dessert?! Well, our classic deep-pan base has a subtle sweet flavour, making it perfect for the ultimate Christmassy sweet treat! Topped with sweet mince meat and icing sugar you'll be coming back for more, every time. From just £1.99 for two slices, too – what more could you want?
Pop in to your local Stone Willy's Kitchen to check out what's on offer and grab yourself a tasty Christmas treat. Enjoy!